Goodyear wins Boeing 777X supply deal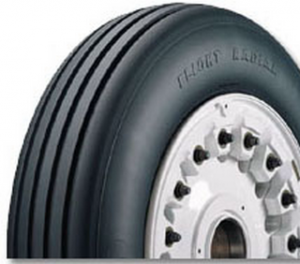 Akron, Ohio - Aircraft producer Boeing Co. has selected Goodyear to provide main nose and landing gear tires for its new 777x aircraft.
The company reported the 777X is scheduled for delivery in 2019 and Goodyear will supply its flight radial tire. As of 1 Dec, the Boeing 777X program has received orders and commitments for 306 airplanes, according to Goodyear.
Building on the success of the Boeing 777 and 787 Dreamliner, Boeing claimed the 777X will be the largest and most efficient twin-engine jet in the world.
"The 777X supply agreement is a very important next step in the continuation of the long-standing relationship between Goodyear and Boeing, and is further validation of Goodyear's commitment to supplying the aviation industry with premium products and services," said Pierre Jambon, vice president, off-highway tires for Goodyear.
"We look forward to providing our Flight Radial tire for the highly anticipated Boeing 777X."