Goodyear appoints new EMEA boss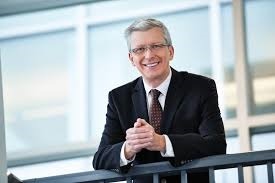 Akron, Ohio - Goodyear has appointed Jean-Claude Kihn as president of its Europe, Middle East and Africa business.
Currently the president of Goodyear's Latin America business, Kihn will fully assume his new role on 1 Jan, 2016. He succeeds Darren Wells, who will leave the company in early 2016.
"Jean-Claude is a well-rounded executive with leadership experience in all of our regions and every aspect of our operations," said Richard Kramer, Goodyear chairman and CEO..
"As Goodyear's chief technical officer, he led our technology and innovation progress and was responsible for research, development, engineering, and quality worldwide. He also has managed our Latin America strategic business unit."