Trelleborg takes part in subsea mining project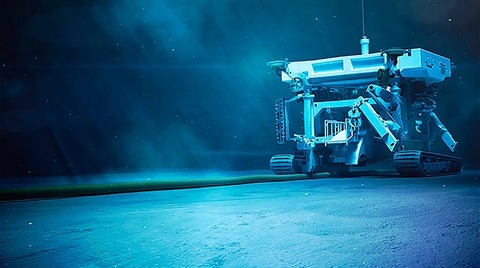 Trelleborg, Sweden – Trelleborg Offshore & Construction is part of a 17-strong consortium from nine EU countries involved in the building of a prototype underwater mining robot to explore the subsea extraction.
According to R&D manager Dirk Jan van Waardhuizen, Trelleborg's team are developing the 200-metre riser hose connecting the underwater mining vehicle to the support vessel on the surface.
The team is also developing a 300-metre floating slurry hose that conveys the excavated slurry to the shoreline for dewatering.
"The challenge here is producing hoses that are flexible, durable and have a specific gravity just below that of water," van Waardhuizen said, adding that the company had to start from scratch in the project.
The 42-month R&D project has an estimated cost of some €12.6 million and is dubbed as Vamos (viable alternative mine operating system).
Once built, the robot will be tested at four inactive submerged mineral deposits, three of which are inland in Portugal and Herzegovina with one off the British coast.
The mining technique involves remote operation of the underwater mining equipment from an onshore control station without affecting the local groundwater level.