RMA selects new president, chairman; Cannon to retire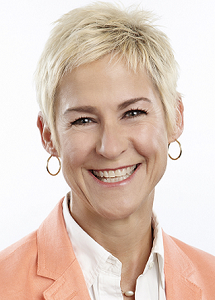 Washington – The Rubber Manufacturers Association (RMA) announced major changes in its leadership 13 Nov with two new appointments: one as RMA president and CEO, the other as chairman of the RMA Board of Directors.
Anne Forristal Luke, previously vice president, political and public affairs, at the Association of Equipment Manufacturers, will join the RMA 1 Jan as its new president and CEO, replacing the retiring Charles Cannon.
"RMA represents an extraordinary and innovative industry, and I am confident that Anne will provide strong leadership for RMA members," Cannon said of Luke.
Also, Gary Garfield, CEO and president of Bridgestone Americas Inc., is taking over for the next two years as RMA board chairman. Garfield replaces Pete Selleck, chairman and president of Michelin North America Inc, who is stepping down after his two-year term as RMA chairman.
"Gary will continue a trend of strong leadership as chairman of the RMA Board of Directors," Cannon said.
A veteran of more than 30 years in Washington, Luke began her career in the environment and natural resources division of the US Department of Justice. Later, she served in various posts on Capitol Hill, including professional staff member of the house energy and commerce committee.
Luke later served in top staff positions at government relations firm MGN Inc. and global public relations firm Ketchum Inc. Before joining the AEM, she was president of the US Tuna Foundation, representing the US canned tuna processing industry.
Cannon, her predecessor, was named RMA president and CEO in May 2008. He previously was president of Cannon Consultants Inc., a trade association consulting firm.
Before founding his own company, Cannon served on the staff of the house appropriations committee and in the Washington office of United Technologies.
As CEO and president of Bridgestone Americas, Garfield oversees the company's operations across five continents, the RMA said. Bridgestone Americas accounts for about 45 percent of the global revenue of Bridgestone Corp., and employs more than 55,000 worldwide.
Selleck, Garfield's predecessor as RMA board chairman, coordinates all of Michelin's North American operations from company headquarters in Greenville, South Carolian.