Marangoni expands retreading in Canary Islands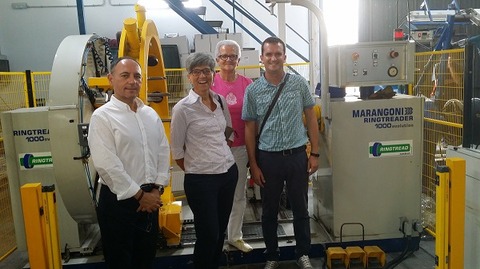 El Goro, Spain – Marangoni Retreading Systems has entered into a partnership agreement with Spanish retreader Boleca SL to expand its presence in the Canary Islands, the Italian company announced on 2 Nov.
According to Marangoni, the Canary Islands is currently a "demanding area" despite business slowdown and accounts for just under 10 percent of the Spanish market, due to its "highly abrasive road surfaces".
Founded in 1992, Boleca is family-run company whose core business is truck and bus tire retreading.
The retreading business is located in El Goro, in Las Palmas province, while its sales outlets are spread throughout the islands of Gran Canaria and Fuerteventura.
Explaining the partnership with Marangon, said Carmen Delia Penate, manager of Boleca, said: "Ringtread is the only circular retread. Joint-free, they adhere perfectly to the casing, without any tension or deformation, ensuring faster processing times and less waste, with the same or even higher performance than new tires.