Kordsa wins R&D award in Turkey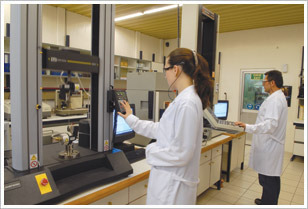 Istanbul, Turkey – Turkey's science, industry and technology ministry has given its best research and development (R&D) centre of the year award to tire-cord producer Kordsa Global.
In an announcement on 22 Oct, Kordsa said that it also received the top award for the textile industry.
"Kordsa Global R&D Centre collaborates with universities both in Turkey and abroad to maintain its technology leadership," said Kordsa Global CEO Cenk Alper.
"Technology licensing is one of our main subjects since 'open innovation' concept is the baseline of our R&D approach," he added.
The R&D centre employs 87 and has an portfolio of 236international patents.