Middle East order pushes Avon results up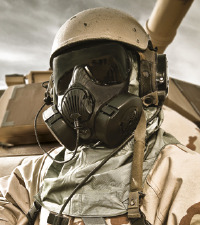 Melksham, UK - Avon Rubber PLC has closed the financial year ending 30 Sept "strongly", according to a company press release on 9 Oct.
The positive performance, said the statement, was primarily driven by the receipt and rapid fulfilment of a late order for respirators from a customer in the Middle East.
Avon said that in addition to the order, the company's strong trading in North American law enforcement market had led it to anticipate that the adjusted operating profit for the year would be significantly ahead of current market expectations.
The company went on to say that it expected to see more orders in 2016 from "a number of high-value Middle Eastern opportunities".
"While predicting the timing of orders is often difficult, the ability to meet this customer's requirement demonstrates our operational flexibility and the dedication of the team to exceed our customers' expectations," said interim chief executive officer Andrew Lewis.
Avon will announce its preliminary results for the year 2015 on 18 Nov.
Meanwhile, Avon also announced the acquisition of the trade and assets of the "Argus" thermal imaging camera business of e2v technologies (UK) Limited for £3.5 million in cash.
Based in Chelmsford, UK, Argus is a designer and manufacturer of thermal imaging cameras for the fire-fighting and other emergency services.
Avon put revenues of the acquired business at approximately £5 million, for its last financial year.