Bridgestone's retread facilities secure Maxi fleet deal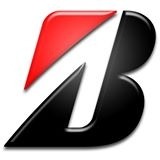 Bourne, UK – Bridgestone has secured a fleet deal with Maxi Haulage supplying tires from its Bourn, UK retreading facilities, the tire maker announced 13 Oct.
The tire maker linked the deal to its efforts to maximise tire-life and the performance of its retreading facilities in Bourne, Lincolnshire.
"There were several key drivers for adopting a Bridgestone new and retread tire policy for our fleet, but ultimately it was a combination of the performance of a premium Bridgestone new tire, complimented by the Bandag retread offering," said Maxi Haulage's fleet engineer Steve Sugden.
The agreement coincides with the 10 year anniversary of the acquisition of Bridgestone's retread factory (Bulldog) in Bourne, which has an output of roughly 50:50 mould cure to pre-cure.
After visiting Bridgestone's retread facility, added Sugden, we were confident we would be utilising a well-engineered, reliable, quality product.
To coincide with the news, Bridgestone is also unveiling a new retread tire, the Bandag FuelTech.
Using advanced tread compounds and new tread design, Bandag FuelTech retreads are expected to deliver high fuel efficiency while offering eco-friendly benefits.