Chinese tire maker to be acquired by local mining company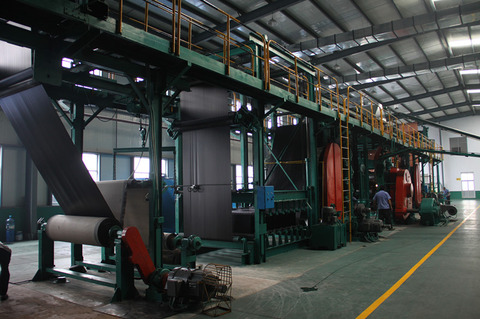 Shandong, China – Shandong Provincial Bureau of Geology and Mineral Resources has signed a contract to acquire Huitong Tyre, a speciailty tire maker based in Laiwu, Shandong.
According to a 31 Aug press release, Shandong Geo-Mineral (SGM), a subsidiary of the mining company had signed the €33-million agreement.
Huitong was set up in 1992 and currently employs 1,600 staff at facilities spanning a total area of more than 250,000 square metres.
The company has a 2-million unit/year total capacity for TBR, OTR, agricultural and speciality tires, and has the broadest product range for specialty tires in China, said its website.
The acquiring party in the transaction, Geo-Mineral Huitong Specialty Tire, is a joint venture, 70-percent owned by SGM and 30-percent owned by Huitong.
The JV was set up in early August with €42 million registered capital, €29 million from SGM and €13 from Huitong.
SGM is an affiliate of Shandong Provincial Bureau of Geology and Mineral Resources with the state being its largest shareholder.
Last year SGM saw its revenue drop 22 percent to €44 million with €4 million net loss.
"We are looking for new profit drivers to counter the stagnant mining sector," said a company official, who declined to be identified in this report.
Commenting on the deal to ERJ, Shi Yifeng, secretary-general of China Rubber Industry Association's tire sub-commission, said: "Diversification is the trend in the assets reorganisation of state-backed companies, and we are happy to see such investment.
"We look forward to more large comprehensive companies in the tire industry.