Pirelli blames debris for Spa tire blow-outs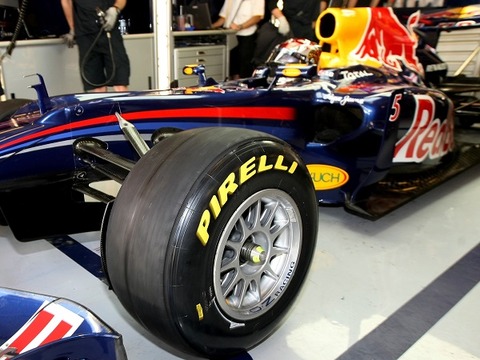 Milan, Italy – Pirelli has concluded that there were no structural problems in its tires used at the Belgian Grand Prix (GP) and that the high-speed blow-outs experienced by Sebastian Vettel and Nico Rosberg were due to track conditions.
The findings are based on an in-depth analysis of the materials and production processes used, utilising two different methods of tests and checks, the company announced 3 Sept.
Microscopic analysis, carried out on a large number of the tires after the second free practice session, showed no signs of fatigue or integrity issues, the tire maker stated. The same result was found for the tires used during the race, which were cross-sectioned and analysed in Milan.
Some of the tires used in the race were subjected to a further laboratory fatigue test, and again showed no structural degradation, the press statement continued.
"Since the start of 2015, 13,748 slick tires have been used: including on especially severe tracks like Sepang, Barcelona and Silverstone. No problems have ever been discovered, underlining the fundamental solidity of the product," it added.
Pirelli has, therefore, linked the events of Spa to the prolonged use of the tires on, what is said was one of the most severe tracks in the F1 championship.
More particularly, it said a total of 63 cuts – compared to a usual average of 1,2 cuts – were found in the tread of the F1 tires used during the Spa weekend, following incidents that took place during the support races before the GP.
"All this indicates an anomalous amount of detritus on the track in Spa, with a consequent increased risk of encountering a foreign object," said Pirelli.
The tire maker concluded by proposing a study with the GP organising body the FIA to evaluate the way in which circuits can be cleaned most effectively.