Desma advances remote-monitoring security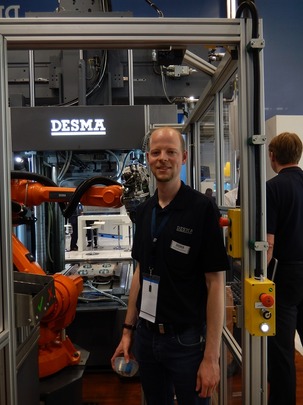 Fridingen, Germany – Injection moulding machinery maker Desma has developed networking technology that is said to address concerns that some customers have about using its remote monitoring facilties.
Remote monitoring and servicing offers an effective way to fix many moulding plant problems: avoiding the need to call in a service technician and offering much faster response times.
However, cyber security protocols at many rubber moulders prevent them from connecting their machines to the internet, according to Dr Johannes Hoepfner, technology consultant at Desma, based in Fridingen.
This, he said, has limited take-up of remote services, whereby Desma engineers can log in on to customers' machine to, for example, install new updates or check to see if some settings have been entered wrongly."
With a new networking option, called Remos, Hoepfner said: "We install, basically, a 3G modem, which works with a firewall and connects directly to Desma in Fridingen.
"The system makes a point-to-point connection, excluding the rest of the internet and allowing secure access. This means we can check or service the machine in a more secure way."