Michelin Agriculture 'best supplier' for CNH Industrial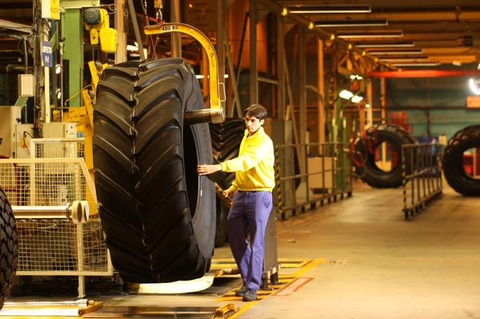 Greenville, South Carolina – Michelin Agriculture has earned the 2015 "best supplier award," from agricultural machinery supplier CNH Industrial, the French tire maker announced on 20 Aug, saying that the company is the first tire maker to receive the award.
According to the announcement, key performance criteria such as relationship, quality, supply chain and reliability were looked at for the award selection.
The award "is the result of a strong collaboration with our partner CNH Industrial," said Emmanuel Ladent, group director of Michelin's agriculture division.
New Holland Agriculture, a CNH Industrial brand, chose Michelin tires with Ultraflex technologies, to fit its agricultural machines exhibited at Expo Milano 2015 as well as at the Energy Independent farm "La Bellota" in Italy.