Tire rubber sales contribute to Asahi gains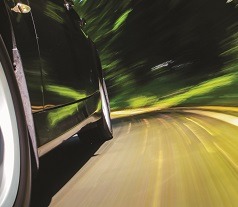 Tokyo – Asahi Kasei Corp. has posted a 33.4-percent increase in first-quarter operating income to Yen35.6 billion (€257 million), on sales of Yen462.4 billion - 3.4-percent higher than in the prior-year period.
The Japanese group linked the gains to improvements in the European economy and the continued strength of business in the US for the three months to 30 June.
These positive trends, it said, countered signs of economic slowdown in China and other emerging economies during the quarter, as did a slight recovery in Japanese consumer spending.
Within the group's diverse portfolio, sales of chemicals were reported as "firm" over the thee-month period – helped, in part, by higher sales of rubber materials to the tire industry.
Synthetic rubbers are part of Asahi's Chemicals & Fibers segment, which posted a 0.3-percent decrease in sales from a year ago to Yen227.1 billion. Operating income increased 87.2 percent to Yen17.4 billion.
Among chemicals operations, Asahi said market prices for petrochemicals were pulled down by falling oil and naphtha prices. However, it added that terms of trade for styrene monomer improved substantially as the feedstock price fall exceeded the product price decline.
In performance polymers, sales of engineering plastics and of synthetic rubber such as solution-polymerised SBR, for fuel-efficient tires increased, the company also reported.
Further commenting on the segment, Asahi CFO Hideki Kobori said: "Sales for performance polymers as a whole increased, but operating income increased only slightly. This is because while feedstock prices such as that of butadiene rose, formula-based product prices follow with a certain time lag."
Asahi Kasei's operations cover four reporting business segments of Chemicals & Fibers, Homes & Construction Materials, Electronics, and Health Care, together with an "Others" category.