China's rubber recyclers aim to double level of exports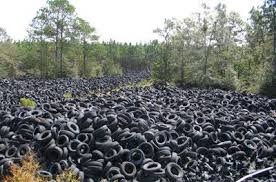 Beijing - China Rubber Industry Association (CRIA) sees a 6 percent annual growth rate in the country's rubber recycling sector from 2016 to 2020, with profit margin increasing from today's 5 percent to 7 percent in 2020.
Under a proposal by CRIA's reclaimed rubber comprehensive utilisation subcommittee for the country's 13th five-year plan, last year China produced 4.1 million tonne regenerated rubber, 550,000 tonne rubber powder and 15 million set retreaded tires.
China has become a major player in the world's tire industry, but retreaded tires only take up 5 percent of its total tire production, compared to a 10-percent rate in most developed markets, said the proposal.
In 2014 China saw 315 million scrap tires, less than 10 percent of which were retreaded, compared to an over 90 percent rate in developed markets.
CRIA is now aiming for a 67-percent jump in retreaded tire production to 2.5 million set by 2020, with steady rise for regenerated rubber and rubber powder to 6 million tonnes and 800,000 tonnes.
The ratio of exports and overseas factory sales in total sales of rubber recycling products from 2016 to 2020 is expected to double to 25 percent.
CRIA also expects all products in the sector to meet the requirement of EU REACH restriction in heavy metals and PAHs.
Export prices, currently at 90 percent of import prices, will likely be raised to match the latter.