Avon acquires Italian firm to expand dairy portfolio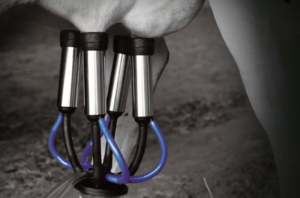 Melksham, UK – Avon Rubber Italia SrI, a wholly-owned subsidiary of Avon Rubber plc, has acquired 100 percent of the share capital and shareholder loan notes of Italian InterPuls SpA for €29.75m.
Established in 1974 and located in Albinea, between Parma and Bologna, InterPuls is a private family-owned company which has developed a range of specialist milking components, including pulsators, milk meters, automatic cluster removers and vacuum pumps.
In addition to traditional milking components, InterPuls is expanding into high-technology sensors and devices to monitor the life cycle of a cow, analysing milk production, reproduction and health data to provide critical management information to increase operational efficiency of the farm.
The acquisition, said Avon, will broaden product range, client base and geographic reach.
"This is an important and strategic acquisition for our dairy division," said CEO Peter Slabbert.
"InterPuls has developed a product portfolio of high tech milking components, telemetry and software to improve milking performance and efficiency, which complements the current Milkrite products. InterPuls significantly expands our dairy expertise, positioning us as the milking point experts," he added.