Hexpol reports large rise in profits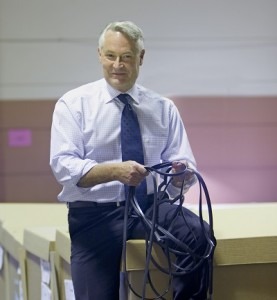 Eupen, Belgium – Hexpol Group has posted a 39-percent rise in its first half-year profits thanks to acquisitions and positive currency effect, according to the company's financial results for the six-month period ending 30 June.
The group registered an operating income of SEK1,003 million (€107 million), up from last year's SEK724 million. Sales for the same period increased 37 percent to SEK5,861 million from SEK4,276 million the previous year.
Hexpol linked the strong sales growth to acquired units in 2014 and 2015, positive currency effects and improved volumes in Europe and Asia, as well as stable volumes in NAFTA.
In the second quarter, the group's sales increased by 36 percent, and operating profit was up 41 percent.
"During the first half of 2015, we have continued to improve our market positions and the integration of the acquired units was completed according to plan. Our financial position remains very strong and with a net debt of 313 MSEK, we are well equipped for continued expansion," Brunstam added.
Hexpol finalised its acquisition of US-based RheTech Thermoplastic Compounding at the beginning of 2015.
RheTech has four facilities in US (including manufacturing and laboratories) located in Whitmore Lake, Michigan (RheTech Thermoplastic Compounding), Fowlerville, Michigan (RheTech Thermoplastic Compounding), Sandusky, Ohio (RheTech Colors) and in Blacksburg, South Carolina (RheTech Engineered Plastics).
Also, in November 2014, Hexpol acquired Vigar Rubber Compounding.
The group said that Vigar's manufacturing facility in Germany is closed according to plan and the volumes are delivered from other Hexpol units.