Future Tire: Goodyear expert calls for better tire label enforcement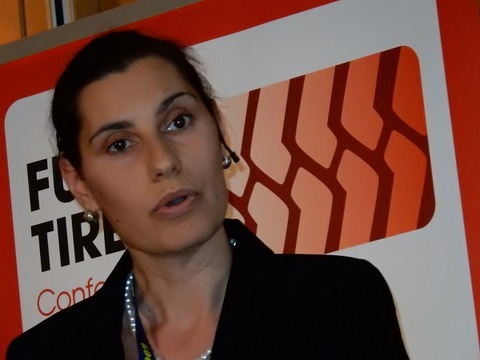 Brussels - European Union authorities will need to step up their enforcement of tire labelling to ensure the success of the scheme, Martina Shchuryk, senior manager government affairs EMEA at Goodyear Dunlop Tires SA, has warned.
Speaking on day 2 of the Future Tire conference 28-29 in Brussels, Shchuryk, highlighted the need for market surveillance by authorities to check compliance with the label scheme – now approaching its third year.
"With any European legislation it is important that the rules are not only adopted but also properly followed and inspected by all the stakeholders," the Goodyear expert told delegates at the event in Brussels.
"In terms of tire labelling, each of the 28 Member States should dedicate an authority for supervision and there should be a clear set of penalties to ensure proper action against any infringement," she said.
Shchuryk went on to call for "a clear process of checks to ensure the label is present at the point of sale as the law demands. Even more importantly there must be checks to ensure the declared label ratings correspond to the performance of the tires."
Member States are moving a different speeds towards these enforcement goals: the Goodyear manager listing Germany, Sweden, Belgium and The Netherlands among the countries to have initiated enforcement measures, such as checks at dealers or by requiring technical information from the manufacturers. Some other countries, though, have yet to introduce any such measures.