Rubber Industry Appointments Tracker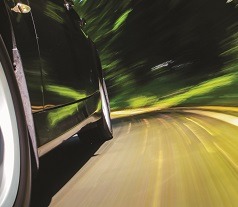 Datwyler… Avon Protection… Hoffmann Mineral… Kumho Tire…Pirelli… Reka Industrial… Tire Industry Association…
ERJ listing of recent high-level appointments from across the global rubber and tire industry sectors:
Switzerland: Datwyler has appointed Sabrina Gérard as head of a new sustainability and operational excellence function – chief sustainability officer (CSO) – and as a member of its executive management team. The newly created role has combined responsibilities for sustainability and 'operational excellence' under a new executive management function. Gérard has been with Datwyler since 2010, most recently as head of sustainability and agility. She has many years of management experience in international industrial companies and holds a Masters degree in biochemical engineering from the University KU Leuven in Belgium.
UK: Avon Protection plc has appointed Jos Sclater as chief executive officer, with effect from 16 Jan 2023. Sclater joins Avon Protection from Ultra Electronics plc, where he served as group CFO for the past three years. In that role, he led "a broad-based transformation programme" focused on improving growth and efficiency, Avon said 17 Oct. Sclater also had group-wide responsibility for finance, treasury, IT, procurement, transformation, continuous improvement and risk functions. He also had direct oversight of Ultra's forensic technology and energy businesses. Prior to that, he was group CFO at Castrol Lubricants and before spent seven years at GKN plc, as group CFO and director of corporate finance & strategy.
Germany: Hoffmann Mineral has recently appointed Nicole Holzmayr as area sales manager, responsible for the elastomer industry in Germany and – in cooperation with distributors – "will care for" markets in France, Italy, Malta, Greece and Cyprus for all applications. Holzmayr has been working with the Hoffmann Group for 22 years, starting with an apprenticeship as a chemical laboratory assistant. She then worked in quality assurance before becoming an application engineer for elastomers. In 2012, Holzmayr completed her postgraduate studies in rubber technology at the German Institute for Rubber Technology.
South Korea: Kumho Tire has made a number of management changes across its European and North America operations. Effective 1 Oct, Gangseung 'Tony' Lee has been appointed head of Kumho Tire Europe. Previously SVP, global marketing, Lee succeeds Namhwa Cho, newly appointed president of Kumho Tire USA. Lee joined Kumho in early 2021 from his role as VP of marketing & sales at Hankook Tire Europe. At the time, he succeeded Cho who had become president of Kumho Tire Europe. Cho now replaces Yongsik Shin, who served as head of Kumho's America business division since 2019. Cho was previously MD of Kumho Australia and Kumho USA, as well as SVP, global supply chain management and marketing.
Italy: Pirelli & C. SpA has announced that its chairman of the board of directors, Ning Gaoning has stepped down from his position, effective 8 Oct. The move is a result of Gaoning's resignation from the role of chairman of Sinochem Holdings Corp., Pirelli's Chinese state-owned parent company. Pirelli added 8 Oct that Sinochem's new chairman Li Fanrong will "accept his eventual appointment by 'co-optation' onto the board of directors of Pirelli as well as for the role of chairman of the company." Pirelli executive vice chairman and CEO Marco Tronchetti Provera is to convene a board meeting to propose the 'co-optation' of Li Fanrong and his subsequent nomination as chairman of the board of directors. As of 8 Oct, Ning Gaoning does not hold shares and/or other financial instruments issued by Pirelli, the Italian tire group stated.
Finland: Reka Industrial Plc has recently announced that Tero Manner has taken over the role of managing director at the Finnish group's Reka Rubber subsidiary. Manner has replaced Reka Rubber's former managing director Martti Aromaa, who moved to special duties within the company until his retirement on 30 June 2023.
US: The Tire Industry Association has promoted Roy Littlefield to vice president of government affairs, effective 1 Nov. He previously was director of government affairs for the past eight years. In his new role, Littlefield will be responsible for developing, leading and executing TIA's legislative strategy. He also will respond to inquiries on policy issues, comment on pending legislation and develop and disseminate TIA legislative position statements that advance tire industry goals and objectives.
More to follow...