Rubber Industry People Tracker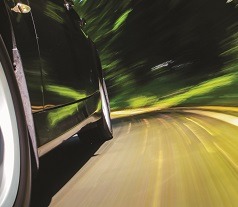 IOM3 president... Elkem SVP... HF Group... Bridgestone CFO retiring... Conti Germany... Michelin EVP.... Hankook NA president, executive team...
ERJ listing of recent high-level moves & appointments from across the global rubber and tire industry sectors:
UK: Dr Kate Thornton has taken over as president of UK-based IOM3 for a two-year tenure. Thornton studied engineering in biomedical material science with industrial experience, and holds a PhD in biomaterials from the University of Manchester. She plans to focus on international activity and those at an early career level within IOM3.
Norway: Morten Magnus Voll has been appointed as Elkem's SVP for strategy and business development. He replaces Frederic Jacquin who has decided to take on a senior leadership role in Adisseo, a Sinochem Group company.
Germany: Zoran Uranjek has been appointed to the HF Group management board in Hamburg, the German tire & rubber machinery maker announced in January. He began working at HF 24 years ago and, in 2010, became managing director of HF Beliš?e, the group's largest production site. In addition, HF said Mark Meulbroek will support its management team on an interim basis. "Together," it noted, "they are as managing directors responsible for the business units HF TireTech Group and HF FoodTech Group."
Japan: Bridgestone's SVP and executive officer global CFO, Masuo Yoshimatsu, is retiring as of 31 Jan. Bridgestone has not introduced a successor yet.
Germany: Continental AG has named Timo Roebbel as head of marketing for Continental Tire Germany's replacement tire business. Roebbel has been with the company for 25 years. In his new position, he reports directly to Mirco Brodthage, head of replacement tires Germany.
France: Groupe Michelin has named Pierre-Louis Dubourdeau as executive VP, manufacturing and member its executive committee, effective 1 Jan. A graduate of the Ecole Polytechnique and the École des Mines in Paris, Dubourdeau joined Michelin in 2015 as operations manager at its Cholet, France site. In 2018, he became commercial director for the UK and Ireland and, two years later, head of the Central America region. Prior to joining Michelin, Dubourdeau worked for the French ministry of ecology, sustainable development and energy, and before that at TotalEnergies in Asia.
US: Hankook has appointed Robert Williams as president of Hankook Tire America Corp. Additionally, Jong Jin Park has been promoted to VP of USA PC/LT sales. Intae (Ted) Choi has been promoted to VP, North American marketing strategy, and Byoungjoe Park has been named VP corporate management. Hankook said the appointments were part of its growth strategy in the US and Canadian markets.
Germany: Automotive cables manufacturer Leoni has appointed Hans-Joachim Ziems as the executive board as chief restructuring officer (CRO). Ziems will help Leoni work with creditors on adapting its refinancing and restructuring plan, following the falling-through of its deal with Thailand-based Stark Corp. on the sale of its automotive cable solutions business group.
US: Bob Martin has taken as global head of sales for the KraussMaffei Group effective 1 Dec 2022. He succeeds Tobias Daniel, who left the company at the end of November to pursue new professional challenges. Martin will based at the KraussMaffei location in Florence, Kentucky. His responsibilities include EMEA, APAC, LATAM, and China along with North America.
France: Groupe Michelin has appointed Marco Giuliani as VP corporate sales and distribution Europe. Giuliani rejoins the Michelin headquarters in Clermont-Ferrand following a 15-year stint in Milan, Italy, where he most recently served as commercial director, Italy & Malta.
Germany: ZC Rubber has appointed John Ruddy as European OTR tire sales director and Mark Turner as European agriculture tire sales director. Ruddy has "decades of experience" working in European OTR tire industry and joined ZC Rubber as European OTR sales manager in 2019. Turner has 25 years of experience in farm tire business, having previously served as vice chairman of the European Tyre and Rim Technical Organisation's agricultural sub-committee.
US: Cabot Corp. has made a number of executive promotions for its "next phase of growth". Hobart Kalkstein has been named as SVP and president, reinforcement materials segment, digital and Americas region; while Erica McLaughlin was promoted to SVP, CFO and head of corporate strategy. Jeff Zhu will take over as president, performance chemicals segment and Asia Pacific region. All three report to president and CEO Sean Keohane.

Belgium: The European Tyre and Rubber Manufacturers' Association (ETRMA) has appointed Dr Adam McCarthy as its next secretary general, replacing Fazilet Cinaralp, who has headed the association since its inception in 2006. Read more
Germany: Continental AG is creating a new executive board function "integrity and law," which will be headed by Olaf Schick as of 1 July 2023. Schick will be responsible for the central areas group law and intellectual property, group compliance, group internal audit, group quality management and the new area group risks and controls. Schick, Continental said, is an "internationally experienced leader" tasked to set up "a modern, global compliance and risk management system".
Germany: Rubber & plastics processing machinery maker KraussMaffei Group has named Li Yong as the future CEO, effective 1 Jan 2023. He will replace Dr Michael Ruf who has requested not to extend his contract, which expires at the end of March next year. Ruf but will remain at KraussMaffei to ensure a comprehensive handover and will stay involved in some ongoing projects.
Germany: Evonik has named Maike Schuh, currently head of the performance materials division as its future chief financial officer, following the departure of long-term CFO Ute Wolf next spring. Schuh has been with Evonik for the past eight years and has "proven expertise" in several financial. The appointment will come into effect 1 April 2023.
US: Bridgestone Americas has named Steve Hoeft as the president of its commercial truck group, which includes the tire maker's truck & bus radial (TBR) business. Hoeft has been with Bridgestone since 2017 and previously served as chief operating officer (COO) for the commercial truck group. He will be responsible for setting Bridgestone's go-to-market strategy for the Bridgestone and Firestone commercial TBR business.

Singapore: The International Rubber Study Group has named professor Joseph Adelegan as its new secretary general, effective, 1 Dec. Read more
Germany: DKG has appointed current head of office Michael Patrick Zeiner as the new managing director of the association, effective 1 Jan 2023. Read more
UK: Robinson Brothers Ltd recently welcomed second- and third-year chemical engineering students from the University of Birmingham to visit West Bromwich. The visit allowed the students to learn about industrial machinery and procedures at the rubber chemicals plant. A Robinson team showed how different items of process equipment are used and how engineers adapt existing process facilities for new products utilising chemical engineering principles.
UK: Versalis CEO Adriano Alfani has received the 2022 ICIS emerging leader award as voted on and recognised by his peers in the chemical industry. According to ICIS, Versalis' commitment, to alliances such as the Circular Plastics Alliance (CPA) and to a wide range of transformative initiatives on their own sites led to the win. These, ICIS said, included complementary approach towards decarbonisation targets; production of chemicals via fermentation such as bioethanol, biogas and biomethane; use of alternative feedstocks and acquisition and development of new technologies for mechanical and chemical recycling.
US: Goodyear has elected Norma Clayton to its board of directors, to a term expiring at the 2023 Annual meeting of shareholders. Clayton, said Goodyear 28 Nov, has not yet been appointed to any committees of the board of directors. She brings with her "global leadership experience in manufacturing, operations, technology, innovation and human resources," according to president & CEO Richard Kramer. Clayton has previously worked with Boeing, Lockheed Martin, General Electric, and General Motors. She is also currently the chair Tuskegee University in Alabama.

Switzerland: Datwyler has appointed Sabrina Gérard as head of a new sustainability and operational excellence function – chief sustainability officer (CSO) – and as a member of its executive management team. The newly created role has combined responsibilities for sustainability and 'operational excellence' under a new executive management function. Gérard has been with Datwyler since 2010, most recently as head of sustainability and agility. She has many years of management experience in international industrial companies and holds a Masters degree in biochemical engineering from the University KU Leuven in Belgium.
UK: Avon Protection plc has appointed Jos Sclater as chief executive officer, with effect from 16 Jan 2023. Sclater joins Avon Protection from Ultra Electronics plc, where he served as group CFO for the past three years. In that role, he led "a broad-based transformation programme" focused on improving growth and efficiency, Avon said 17 Oct. Sclater also had group-wide responsibility for finance, treasury, IT, procurement, transformation, continuous improvement and risk functions. He also had direct oversight of Ultra's forensic technology and energy businesses. Prior to that, he was group CFO at Castrol Lubricants and before spent seven years at GKN plc, as group CFO and director of corporate finance & strategy.
Germany: Hoffmann Mineral has recently appointed Nicole Holzmayr as area sales manager, responsible for the elastomer industry in Germany and – in cooperation with distributors – "will care for" markets in France, Italy, Malta, Greece and Cyprus for all applications. Holzmayr has been working with the Hoffmann Group for 22 years, starting with an apprenticeship as a chemical laboratory assistant. She then worked in quality assurance before becoming an application engineer for elastomers. In 2012, Holzmayr completed her postgraduate studies in rubber technology at the German Institute for Rubber Technology.
South Korea: Kumho Tire has made a number of management changes across its European and North America operations. Effective 1 Oct, Gangseung 'Tony' Lee has been appointed head of Kumho Tire Europe. Previously SVP, global marketing, Lee succeeds Namhwa Cho, newly appointed president of Kumho Tire USA. Lee joined Kumho in early 2021 from his role as VP of marketing & sales at Hankook Tire Europe. At the time, he succeeded Cho who had become president of Kumho Tire Europe. Cho now replaces Yongsik Shin, who served as head of Kumho's America business division since 2019. Cho was previously MD of Kumho Australia and Kumho USA, as well as SVP, global supply chain management and marketing.
Italy: Pirelli & C. SpA has announced that its chairman of the board of directors, Ning Gaoning has stepped down from his position, effective 8 Oct. The move is a result of Gaoning's resignation from the role of chairman of Sinochem Holdings Corp., Pirelli's Chinese state-owned parent company. Pirelli added 8 Oct that Sinochem's new chairman Li Fanrong will "accept his eventual appointment by 'co-optation' onto the board of directors of Pirelli as well as for the role of chairman of the company." Pirelli executive vice chairman and CEO Marco Tronchetti Provera is to convene a board meeting to propose the 'co-optation' of Li Fanrong and his subsequent nomination as chairman of the board of directors. As of 8 Oct, Ning Gaoning does not hold shares and/or other financial instruments issued by Pirelli, the Italian tire group stated.
Finland: Reka Industrial Plc has recently announced that Tero Manner has taken over the role of managing director at the Finnish group's Reka Rubber subsidiary. Manner has replaced Reka Rubber's former managing director Martti Aromaa, who moved to special duties within the company until his retirement on 30 June 2023.
US: The Tire Industry Association has promoted Roy Littlefield to vice president of government affairs, effective 1 Nov. He previously was director of government affairs for the past eight years. In his new role, Littlefield will be responsible for developing, leading and executing TIA's legislative strategy. He also will respond to inquiries on policy issues, comment on pending legislation and develop and disseminate TIA legislative position statements that advance tire industry goals and objectives.
More to follow...